ABOUT US
Goodwill Journey began in 2010, when Wissam Al Jayyoussi, an entrepreneur living in Dubai departed from his home city and rode his motorbike across Europe to London. He traveled through 36 countries in 60 days and raised money for Hope and Play, a UK-based charity to help the handicapped children in Palestine. In 2012, Wissam took to his bike again and rode through the uncharted territories of Asia. Many of the countries he rode through had no organized road systems as he had to navigate without the use of maps. That was not to mention the extreme weather conditions he had to contend with in both desert and jungle environments. The round-the-world trip will bring a whole new set of challenges, both expected and those he is not able to prepare for.
WILL JOURNEY
THE BEAR BEHIND THE BIKE
The Bear behind the Bike: The only companion Wissam has with him on these adventures is Will, the teddy bear. Will is a friend, confidante and mentor to Wissam who can sometimes ride for up to 24 hours a day and he is the official mascot for Goodwill Journey. WILL got his name from the kids that the Goodwill journey was created for. Their WILL power is above any disease, injury or challenge. That WILL is what inspires Wissam and keeps him going regardless of any challenges he faces.
WISSAM JAYYOUSSI
THE MAN BEHIND THE BIKE
A citizen of the world with a big heart, Wissam lives and works in Dubai. In 2009 he got involved in charity work when one man asked him for money to help his daughter complete her education. It gave Wissam an idea, not just to help him but to help as many children as possible

WORD FROM WISSAM:
"Many people ask me why I do the Goodwill Journey, or at least, why I continue to do it and the answer lies in the people I meet. "When I ride through different countries, most people have never heard of Palestine outside of what they hear on the news so by meeting me, they can gain a kind of personal interest and they might start doing their own research. If, after meeting me, someone donates to the cause, even if it is just a small amount, it gives me all the hope in the world because I feel like I have made a difference. "Now we are attempting the biggest stage of our challenge yet, we really need as much support as possible so that we can reach as many people as possible. Together I believe we can make a difference".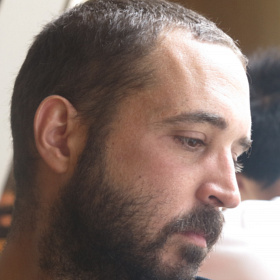 THE REST OF THE TEAM
THE PEOPLE BEHIND
WILL & WISSAM
Wissam cannot finish this trip without the support of his amazing team which helps him in every single little detail from raising donations, planning route, creating the website, coming up with ideas and creating the Goodwill Journey identity.

The team consists of like-minded volunteers who spend their time and money to help raise awareness and funds for the children in need. The team has devoted themselves for almost one year before the trip for planning and will still spend countless hours during the trip to insure its success. They are Wissam's eyes in the sky; they are the children's voice in the world and the best example of real humanitarians.
YOU
THE THE DONOR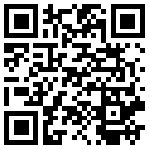 Its as easy as spreading the word and donating. Any donation will make a difference, regardless of the amount. Scan the code to donate now. Or click here



If you are a decision-maker in a company, or are acquainted with any decision-makers in companies seeking a great marketing idea, then here it is.

Through your donation towards a good, honorable, positive cause, your company will receive vast and great publicity and advertising throughout the world via social media and the press